Cranettes
Sculptural Paper Cranes on a Pedestal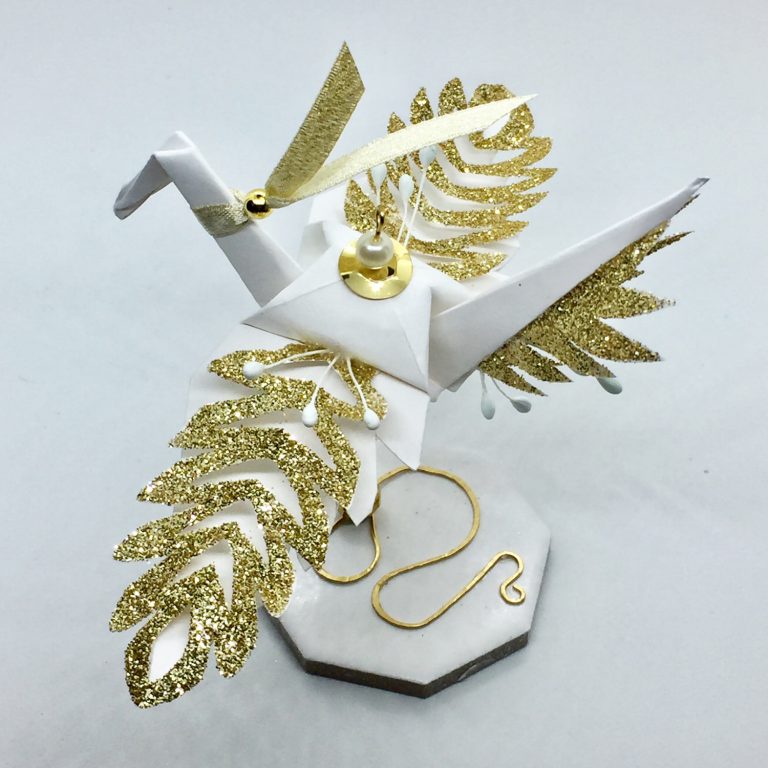 I started experimenting with cut paper and adding pieces to my cranes.  Working with folded paper, glitter, ribbons, feathers and anything else that caught my eye is fun to add to my crane.  And it is exciting to figure how to embellish the crane in new ways.  Next I wanted to find a way to make the crane stand up on a pedestal.  That was a challenge, but I have worked out various ways to do this.  I have quite a collection now in my glass display case.
I call them "Cranettes" only because that is the only thing I could think of! 
Click on a photo below to scroll through the gallery of cranette photos.