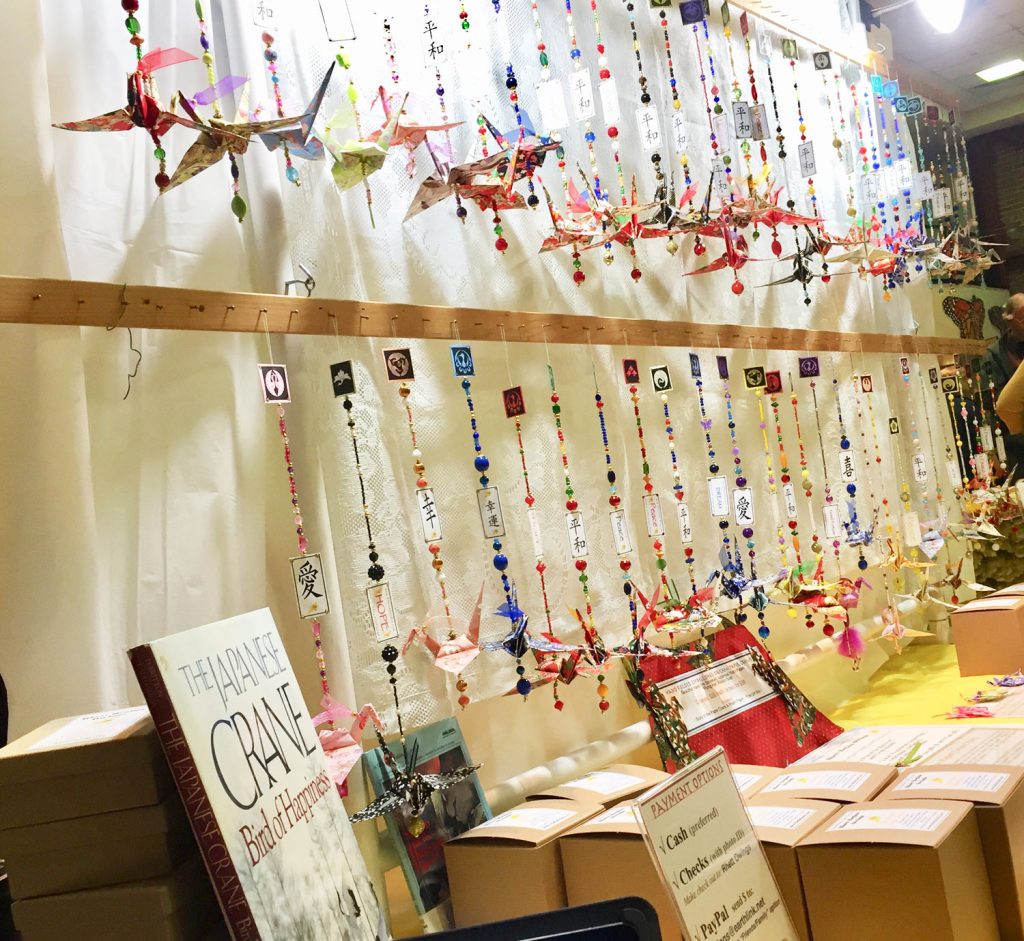 Single Crane Mobiles are beaded with the finest Japanese hand silkscreened Washi papers.  Each mobile is about 12″ long.  On the beaded string is a tag in English and in Japanese.  Tags have words such as "Peace", "Love", "Joy", "Good Fortune" or other quotes.  The beads a carefully chosen to match the beautiful papers.  At the top of the mobile is an ancient Japanese family crest showing a stylized crane.  Cranes were thought to live a thousand years, so having a crane on your family crest brought good luck. 
And each crane has a "flying ace" scarf, because, after all, cranes are ACE flyers.  Real sandhill cranes fly great distances from the far north to the central valleys of California for their wintering grounds each year.  
Available for sale at Rhett's Galleries and Shows or by sending a message via this website.