Evelyn Haertig Books & Purses

Antique Combs and Purses was first published in 1983 after discovering there was virtually no scholarly material on either topic, nor had any book been devoted entirely to purses for over 60 years. This is the first volume which attempts to cover the origin and development of combs and purses for the antique dealer, collector, historian, designer, museum, and the reader who wishes to learn more about these useful and decorative articles of apparel. Detailed coverage of the history, styles, patterns, repair and maintenance techniques, display methods, rarities, materials and artisans of both antique combs and purses. Seven years of research went into this book. This is not a price guide, but a fine reference book. Prices included are outdated, but the textual material is still very relevant.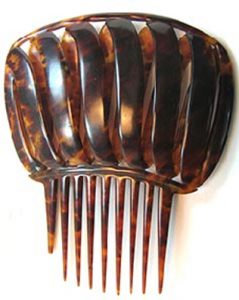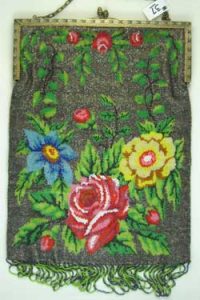 TABLE OF CONTENTS
ANTIQUE COMBS
Antiquity in Combs
Comb Manufacture in the United States
Types and Styles of Popular Combs
Hair Ornaments of All Kinds
Color, Decoration and Artistic Genius
Care and Repair of Combs
ANTIQUE PURSES
History of the Purse
Types of Purses
The Beaded Purse
The Chatelaine Purse
The Miniature Purse
Rare and Unusual Purses
Care and Repair of Purses
Collecting the Antique Purse
A Portfolio of Antique Purses
REFERENCE
Antique Comb Value Guide
Antique Purse Value Guide
Collection Directory
Source Directory
Bibliography
Index
BOOKS, PURSES AND OTHER ITEMS EVELYN COLLECTED ARE AVAILABLE FOR PURCHASE ON EVELYN'S ETSY SHOP.   
Available while supplies last.  We will not be reprinting the books in the future.
This website is sponsored by Milt and Evelyn Haertig's
daughter, Rhett Regina Owings and Rhett's Paper Cranes.