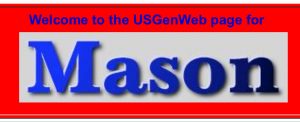 A NEW ENGLAND TOWN IN NEW HAMPSHIRE
Established in 1768
Boyhood home of Uncle Sam.
This website is dedicated to all the people
who have lived in Mason and who live there now. 

~ HISTORY ~ GENEALOGY ~ RESEARCH ~
Elizabeth Orton JONES, a children's book author and illustrator and a long time resident of Mason, was affectionately nicknamed "Twig" by Masonians after one of her books, "Twig." (Many folks did not know her by any other name) Elizabeth was born June 25, 1910 in Highland Park, Ill. Educated at the University of Chicago, Ph. B. in 1932, Ecole des Beaux Arts, Fontainebleau, France, diploma, 1932, she also attended the School of the Art Institute of Chicago, 1932. Twig was the winner of the CALDECOTT MEDAL in 1945 for illustrating "Prayer for a Child" written by Rachel Field.
Twig was instrumental in organizing the Mason Historical Society, keeping records, doing research, teaching Mason history in the school, cemetery preservation, writing historical pageants, collecting old stories, taping conversations with old-timers, and assisting in TV programs and films photographing in Mason. This spunky lady was the editor of the "Mason Bicentennial, 1768-1968"
Click on an image below to enlarge the photos.
This website is sponsored by
Rhett's Paper Cranes and Rhett Owings.
It is on the internet to help genealogists and researchers doing research on their family trees.  All information on this site should be confirmed by checking with primary records.