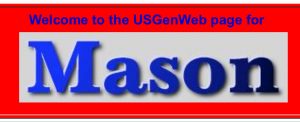 A NEW ENGLAND TOWN IN NEW HAMPSHIRE
Established in 1768
Boyhood home of Uncle Sam.
This website is dedicated to all the people
who have lived in Mason and who live there now.

~ HISTORY ~ GENEALOGY ~ RESEARCH ~
First Grave
Located on the west side of Valley Road, about a mile from the Massachusetts state line. Marked by an engraved stone, this is the site of the daughter of Enosh Lawrence, buried 1750-1. The stone reads: "Lawrence – Burial place of the first white child in Mason." At the time there was no community burial ground.
In 1754 a committee was held to decide upon a burial ground for the town.  The First Burial Ground was near the center of town.  About 2o interments, mostly children, were made there. This plaque remembers those burials. 
Click on the photo to enlarge it. 
First Burial Ground
Located on Scripts Lane, location of about 20 original burials, but due to hard rock the site it was abandoned. Some graves were moved to other plots. Two stones in the burial ground are Jonathan Jefts, d: 1766 aged 28 days and James Robins, died in 1773, aged 23 years. In the center of the burial ground is a monument erected in 1912 and dedicated to these hardy first settlers
PROSPECT HILL CEMETERY
Located on Old Ashby Road just west of the Church and adjacent to Pleasant View Cemetery.
Established in 1888, it is a newer cemetery and is still in use.
Photos needed.  
Located on Brookline Road, this one acre plot was given by Capt. Thomas Tarbell in 1773, who is also buried there. Other families buried in this cemetery are: Russell, Hill, Blood, Barrett, Boynton, Elliott, Flagg, Scripture, Richardson, Withington. The cemetery was also called Pole Hill due to a fire on the hill which burned the trees leaving them looking like "poles." 
Below are photos of some of the stones in Tarbell Cemetery.  See more photos in the Family Tree Pages. 
Tarbell or Pole Hill Cemetery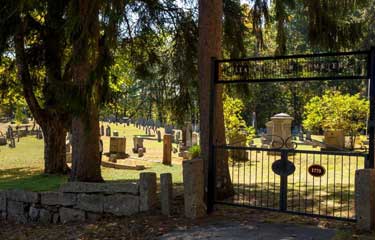 Pleasant View Cemetery
Located just south of the Congregational Church on the west side of Valley Road in the center of Mason. Voted by the Town committee in 1770 to have but one town cemetery. Enlarged in 1869-70 with a gift from the Rev. Ebenezer Hill estate, the cemetery was improved. Some of the families buried there include Lawrence, Swallow, Flagg, Hildreth, Boynton, Hill, Cathern, Wilson, and Chickering.
Below is a photo of some of the stones in Pleasant View Cemetery.  Photo by  Patricia Verrill.  See more photos on the Family Trees pages.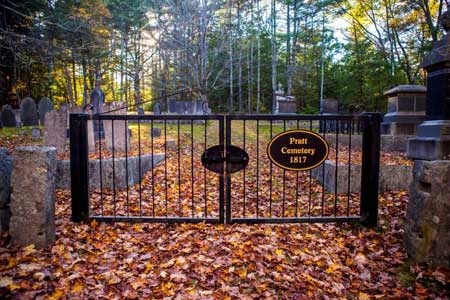 Pratt Cemetery Gate
Old Pratt and Pratt Annex Cemetery
Pratt Cemetery is in two parts: Old Pratt Cemetery, located on Starch Mill Road and Pratt Annex, located over the hill from Old Pratt on Russell Road. Began as a family plot, it grew into a neighborhood cemetery. In 1912 it was enlarged and in 1917 a one acre annex was added. Several Civil War and WWI soldiers lie here. Some families in this plot include Russell, Shedd, Elliott, Tarbell, Hodgman, Spaulding, Eaton, Brown and others.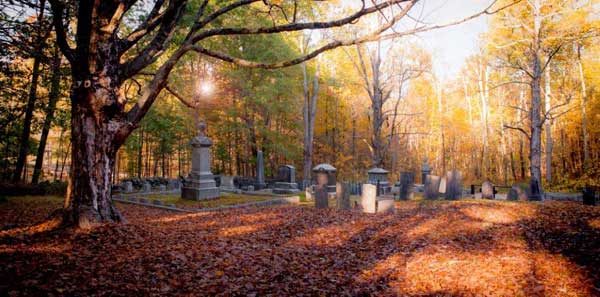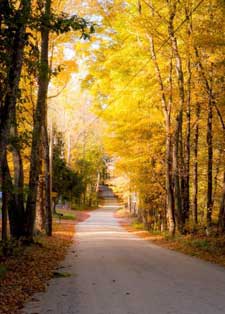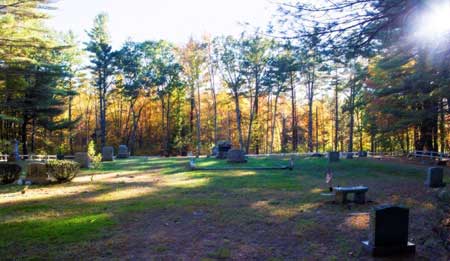 Photos by Patricia Verrill  2014  and Rhett Owings  1985
This website is sponsored by
Rhett's Paper Cranes and Rhett Owings.
It is on the internet to help genealogists and researchers doing research on their family trees.  All information on this site should be confirmed by checking with primary records.